English Speakers' Stammtisch
Monthly meetings in English
Next meetings in 2023: usually the third Thursday of the month:
July 20th, August 17th, Sept 21st, October 19th, Nov 16th, December 21st - Christmas Market meeting.
Location: Gaststätte HermannS, Hermannstr. 5, Kassel
Time: from 7.00 pm on.
---
Becky Lange is the coordinator for the monthly English speaking get together.
The Stammtisch is open to club members and to non-members. If you would like to talk in English and meet with a group of open-minded international women join us every 3rd Thursday of the month at HermannS, Kassel.
If you are interested in one of the next meetings don't hesitate to get in touch with Becky, the group is relaxed and welcoming, especially to newcomers.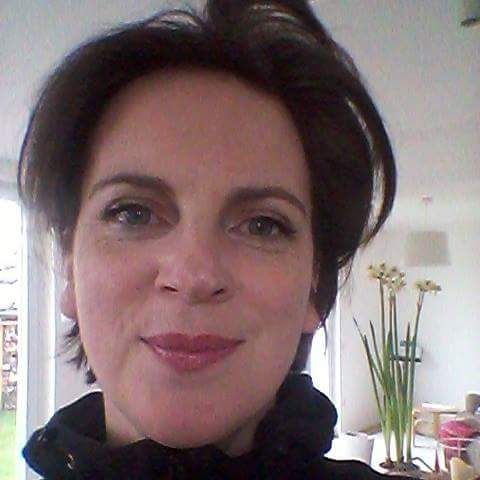 Becky Lange
International Women's Club Kassel
Coordinator Meeting in English
Tel. 0561 2207 6014
Email: lange.becky@gmail.com
______________________________________________________________
September 2016
The 100th Stammtisch
On September 15th, the English Speaking Stammtisch celebrated its 100th birthday!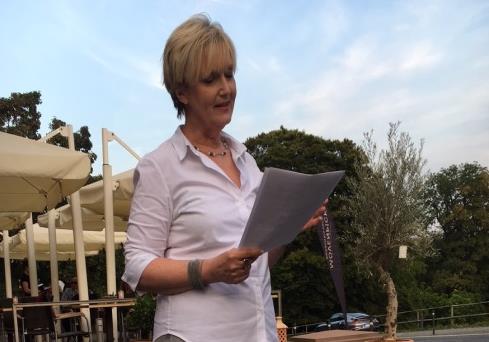 What a great success! Angelika Ludwig, our Stammtisch coordinator, had already hinted in the invitation that the 100th meeting would be something special. It took place in Bergpark Wilhelmshöhe and started with a guided tour in English, led by Ulrike Ortwein. The beautiful warm evening was perfect for taking a walk to learn about the history and attractions of the park. Later everyone met in the Alte Wache, the former castle café, to toast the special occasion with champagne.
Angelika Ludwig took the 100th Stammtisch as an opportunity to look back, to say thank you and also to say 'farewell' and put the future organization of the meetings into new hands. Becky Lange, who comes from Scotland and is married to a German, will be the new organizer for the monthly Stammtisch meetings. We wish her every success in this task.
Our deep gratitude goes to Angelika Ludwig for the idea, the set-up and the many years of organization of the Stammtisch. For over 10 years, she has regularly invited people to the monthly meetings with commitment and dedication; her email invitations were always very individual and enjoyable to read. Our club as well as the "Stammtisch-Ladies" thanked Angelika with very warm words, a beautiful gift and an amazing bouquet of roses.
---

Monthly Meetings in English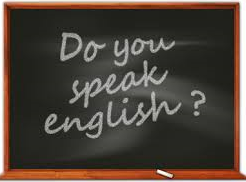 Dear Ladies,
Are you interested in the English language?
Interested in speaking English and the opportunity to meet some likeminded women in relaxing surroundings?
Interested in spending some time sharing your thoughts, your stories, your experience of Germany or other topics with others, and get to know some new people or just generally relax over a glass of wine and have a chat in English?
If so, just join our monthly get together:
Every third Thursday of the month, starting from 7 pm at the welcoming restaurant and bar HermannS, Hermannstr. 5, 34117 Kassel.
If you would like to come along to the next meeting, need more information or some help in getting there, don´t hesitate to get in touch with our coordinator Becky Lange. She will help you with anything you might need.
We are very much looking forward to meeting you there.
Kindest Regards
For more information please contact:
Becky Lange
International Women's Club Kassel
Coordinator Meeting in English
Tel. 0561 2207 6014
Email lange.becky@gmail.com