Stammtisch
Monthly meetings in English
Please note: Due to the current situation, all meetings will not take place until further notice.
Next meetings in 2021: will be announced in time
New Location: Restaurant Fratelli, Friedrichsplatz 10 in Kassel
---
Since October 2016, Becky Lange is the new coordinator for the monthly English speaking get2gether.
If you like to talk in English and have some nice conversation with other ladies or just to spend some hours with others in a lovely atmosphere then join us every 3rd thursday of the month at the lovely place of Restaurant Bolero, Schöne Aussicht 1a in Kassel at 7 pm.
If you are interested in one of the next meetings in English don't hesitate to get in touch with Becky.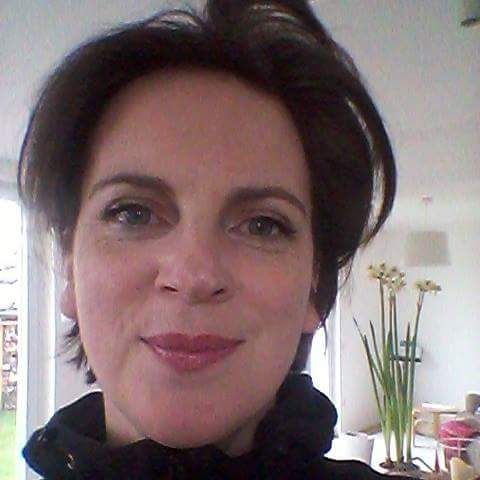 Becky Lange
International Women's Club Kassel
Coordinator Meeting in English
Tel. 0561 2207 6014
Email: lange.becky@gmail.com
______________________________________________________________
September 2016
Der 100. Stammtisch
Am 15. September war es soweit: Der englischsprachige Stammtisch feierte seinen 100. Geburtstag!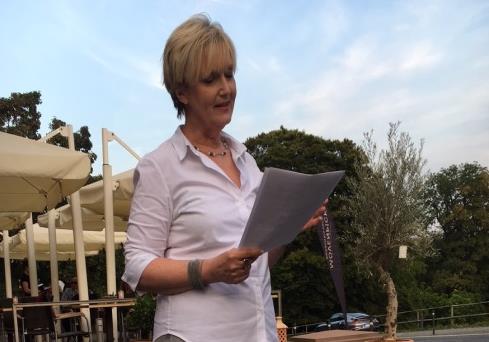 Welch ein großartiger Erfolg! Schon in ihrer Einladung kündigte Angelika Ludwig, unsere Stammtisch-Koordinatorin, etwas Besonderes zum 100. Meeting an. Es ging in den Bergpark Wilhelmshöhe. Nach einer englischsprachigen Führung mit Ulrike Ortwein, die den teilnehmenden Frauen bei bestem Wetter die Besonderheiten dieses Parks näher brachte, trafen sich alle in der Alten Wache, dem ehemaligen Schlosscafé, wo auf dieses besondere Meeting mit Sekt angestoßen wurde.
Diesen 100. Stammtisch nahm Angelika Ludwig zum Anlass, zurück zu blicken, danke und auch gleichzeitig 'farewell' zu sagen, um die zukünftige Organisation dieser Treffen in neue Hände zu legen. Becky Lange, die selbst aus Schottland stammt und mit einem Deutschen verheiratet ist, wird die neue Organisatorin für die monatlichen Stammtisch-Treffen sein. Wir wünschen ihr viel Erfolg für diese Aufgabe.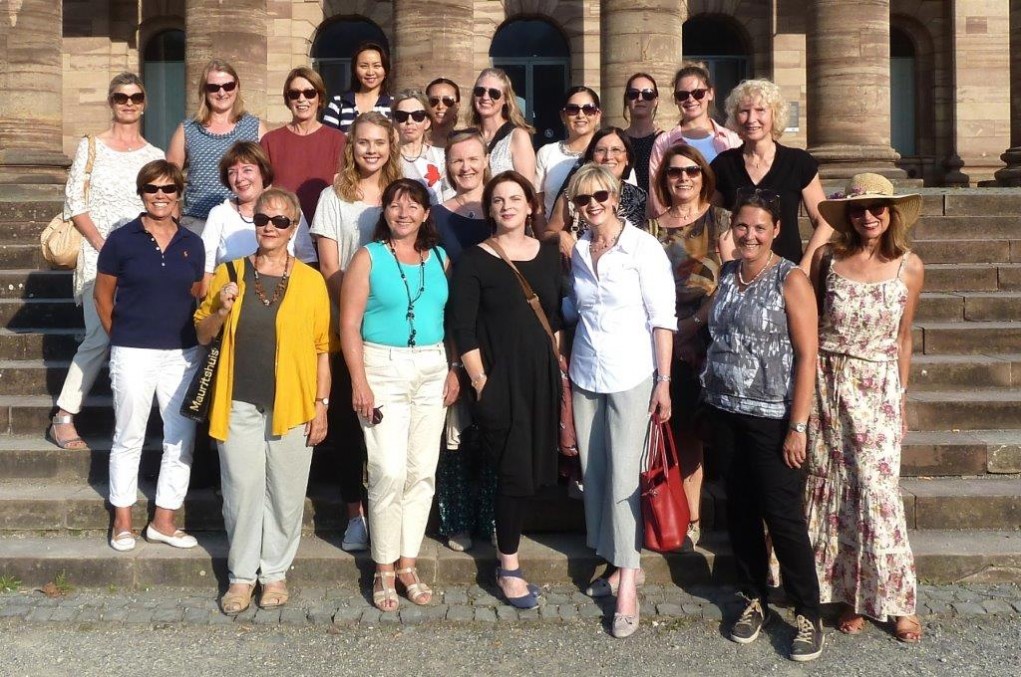 Unser großer Dank gilt jedoch Angelika Ludwig für die Idee, den Aufbau und die langjährige Organisation dieses Stammtisches. Mit viel Engagement und großem Einsatz hat sie seit über 10 Jahren immer wieder neu zu den monatlichen Treffen eingeladen; selbst ihre Einladungsschreiben per email waren stets sehr individuell und schön zu lesen. Unser Club wie auch die "Stammtisch-Ladies" bedankten sich bei Angelika mit sehr herzlichen Worten, mit einem tollen Geschenk und einem zauberhaften Rosenstrauß.

---

Monthly Meetings in English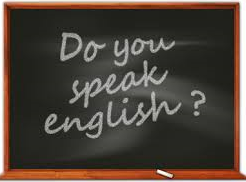 Dear Ladies,
Are you interested in the English language?
Interested in speaking English and the possibility to meet some likeminded women in a lovely surrounding?
Interested to spend some hours with the opportunity to share your ideas, your stories, your holiday experiences or further topics with others, get to know some new ladies or just generally relax over a glass of wine and some nice conversation in English?
If so, just join our monthly get2gether:
Every third Thursday of the month, starting from 19.00
at the wonderful place of Casa Columbiana, Friedrichsstraße 36 in Kassel
If you like to come along to our next meeting in English, need more facts or some help in getting there, don´t hesitate to get in touch with our coordinator Angelika Ludwig.
She will give you all the information you might need.
We are very much looking forward to meeting you there.
Kindest Regards
For more information please contact:
Angelika Ludwig
International Women's Club Kassel
Coordinator Meeting in English
Tel. 0561 4006549
Mobil 0177 6237645
a.ludwig55@googlemail.com